Hassle free navigation
Pattern worked with the Whiteshell team to develop a search system which can easily be updated and provide a simple navigation system to search by accommodations, food, shopping, trails, events, and filter by season.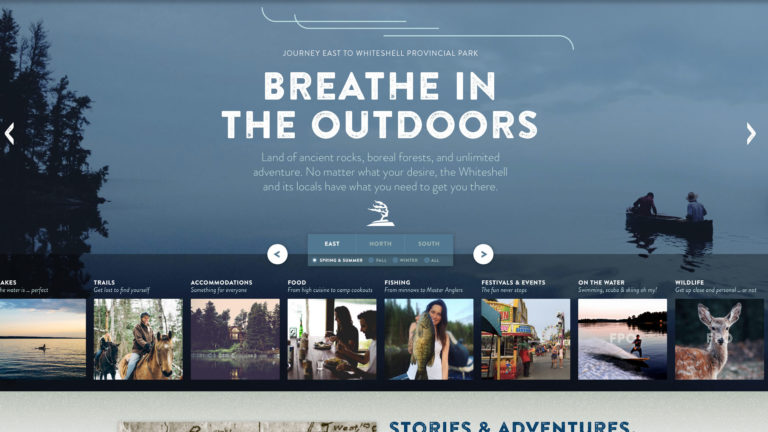 Quick to find – SEO
Top page on Google
Pattern guided the Whiteshell team on making the website SEO friendly bringing the ranking up to the first page. There's still a bit more work to do, however Pattern Interactive provided the tools and techniques needed to continue optimizing the website for search engines.
SEO is an art more than a science and requires constant attention.