Master Angler Website
Landing The Big One
Travel Manitoba's Master Angler Program recognizes anglers who catch these exceptionally sized fish from Manitoba's lakes.
Pattern moved the previously paper submissions online, streamlining the process and significantly reducing Travel Manitoba's administration time.
Online submissions quickly gained popularity and became the standard as anglers found it quick and simple to submit their catches. With top anglers highlighted while showcasing their big catches, the website also breeds friendly competition and challenges others to rise in the ranks and gain the top spot.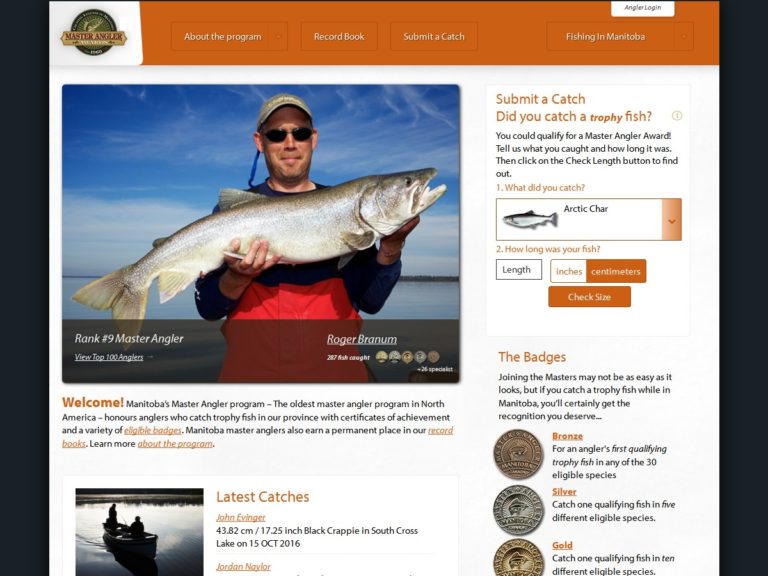 Master Hunter Website
Out of the woods and online
Travel Manitoba's Master Hunter Program celebrates the experience of hunting in Manitoba, while recognizing and rewarding successful hunts throughout one's lifetime.
Given Pattern's success with the Master Angler Program, Travel Manitoba relied on us to develop the Master Hunter website. This tool combines a tried and true submission process with the ability to compare results against friends and other hunters. Pattern also built customized submission experiences for lodges and outfitters so they can process multiple submissions quickly and easily.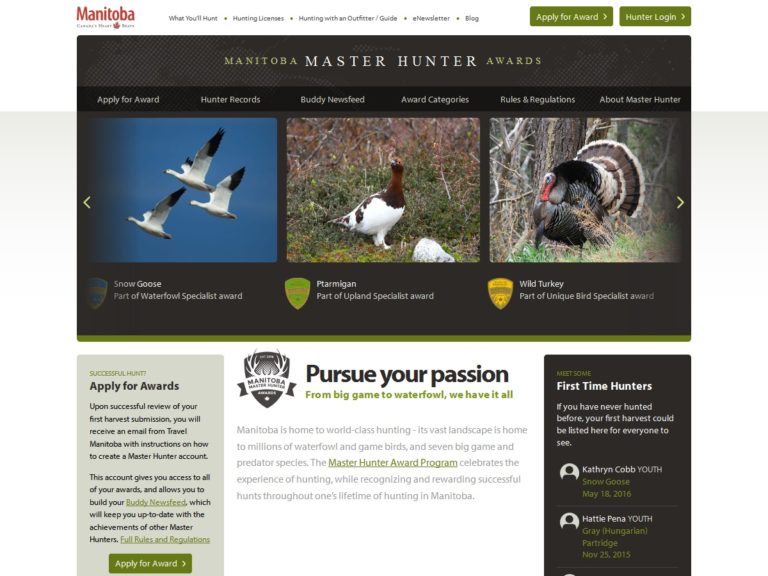 Mobile App (ios/android)
Angling for an award
Pattern took online submission to the next level with the award winning Master Angler app for Android and Apple IOS. With the app, anglers can submit their monster catches right from the boat or lodge, view their latest catches and see how many catches they still need to get their next badge.
Available on iTunes and Google Play.