Manitoba Hockey Hall of Fame, New Location with New Installation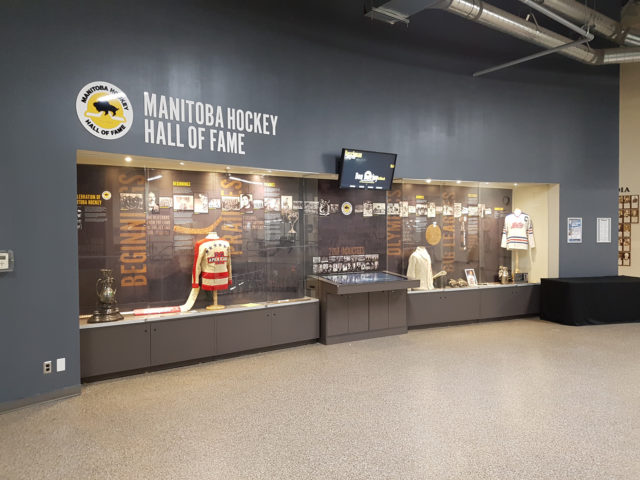 Exhibit & Interactive Touchscreen Design
The Manitoba Hockey Hall of Fame's move from Bell MTS Place to the Bell MTS Iceplex was accompanied by a redesign of the Hall's exhibit and content.
All aspects of the Hall experience were designed and produced by Pattern, including the addition of a large interactive touchscreen that invites visitors to explore Hall Honourees from the past to present day, via stories, photos and videos. Combined with the dynamic display graphics, and priceless artifacts, the province's hockey history has a bright future.
Manitoba hockey history, closer than ever.
The centerpiece of the new Hockey Hall experience is the interactive touchscreen. Visitors can tap and swipe through all of the Hall's honourees on the crisp 55" display. The Hall's stories, videos and interviews cover over 130 years of Manitoba's hockey heritage.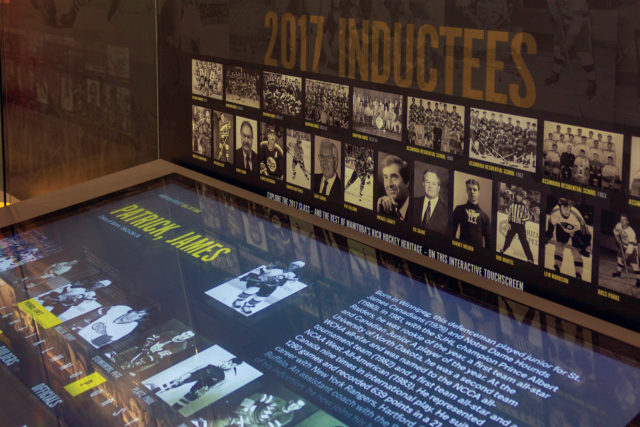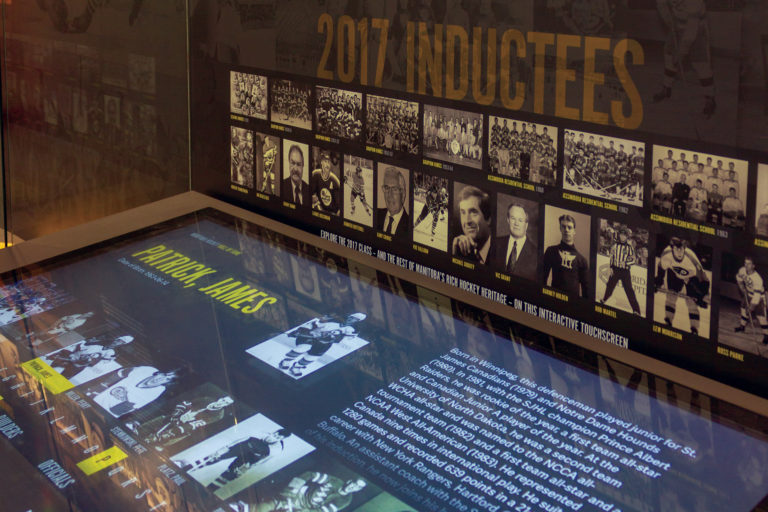 Reimagined, rebuilt.
Not only did Pattern design and build the digital experience, but redesigned the physical exhibit to match. The reconfigured space, new materials, new display graphics, new lighting and new layout all work together to create an engaging and seamless visitor experience.
Looking back, looking forward
The exhibit's display graphics are as flexible as they are informative. The display uses an innovative magnetic backing that can be easily replaced with new panels, empowering the Hall's curators with a future proof canvas on which to tell Manitoba's hockey stories.
Categories
Client Work
Interactive Installations
Museum Exhibit