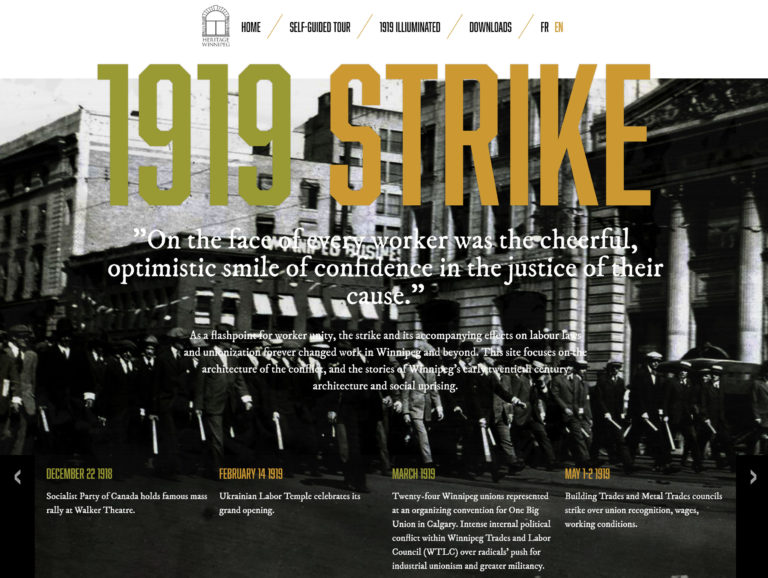 TIMELINE
HISTORIC MOMENTS OF THE 1919 STRIKE
Relive the events of the 1919 strike; from the infamous Walker theater rally, through the violent conflict on the streets of Winnipeg between the Strikers and the Committee of 1,000. Ending with the final bloody confrontation of the Winnipeg General Strike on June 23, 1919 – Bloody Saturday.

WALK THROUGH THE PAST
Explore an interactive map showing Winnipeg's diverse communities that were the backdrop to a historic labour movement 100 years ago. Visit remarkably intact locations where key events helped shape the 1919 Winnipeg General Strike.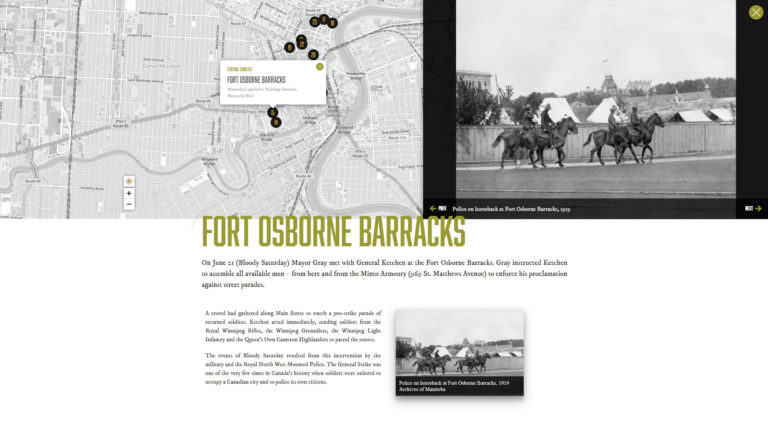 1919 ILLUMINATED
HISTORY COMES ALIVE
Using state-of-the-art projection technology, the 1919 Winnipeg General Strike came alive in Heritage Winnipeg's 1919 Illuminated display on the walls of Winnipeg's Exchange District.