Trusted and secure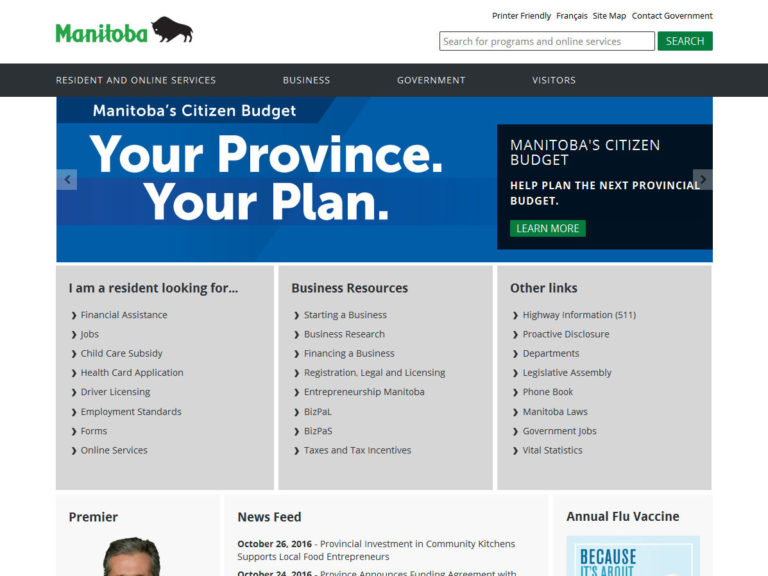 The Government of Manitoba has strict guidelines and processes for how their websites are created, managed and updated. To accommodate these requirements, Pattern developed a custom content management system which generates high performance versions of their database driven websites and enables easy publishing of new content. Tried-and-true, the system has been in use by the provincial government for many years.

A portal for the people
We included a dynamic Residents Portal in the content management system, which provides Manitobans with a one-stop-shop to quickly find the program information and government forms they're in search of.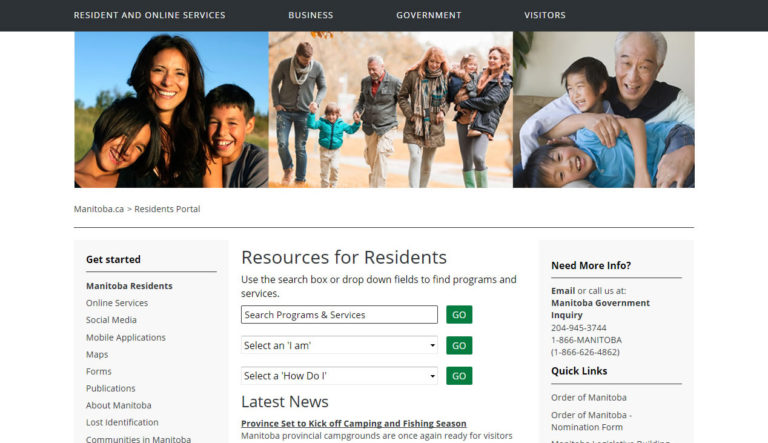 Employee assistance
Government employees need to be able to direct questions from the public and media to the right place. Our solution: a custom designed inquiry intake system that centralizes program information and contacts, and generates useful data. The system, which can be updated by the employees as needed, also seamlessly feeds into the Residents Portal to keep it up-to-date as well.